Most buyers don't want to purchase a property that requires huge investments and repairs. Therefore, when selling your home, you need to be innovative and get your home ready to sell. There are repairs to make before listing your home for sale that will make your home more attractive and increase its value. Also, your home will spend less time on the market, and you'll ensure to sell it quicker. If you are not sure where to start, continue reading this article. We've prepared a list of home repairs to make before putting your home on the market.
What repairs to make before listing your home for sale?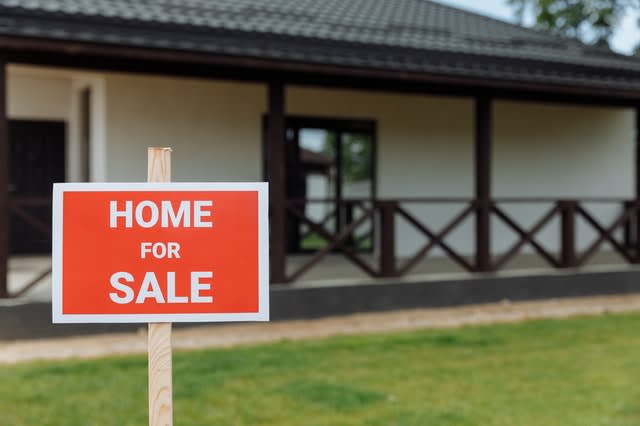 Before you put your home on the market, you need to make sure it looks its best and is in top-notch condition. Therefore, renovating parts of your home and repairing what's required is necessary. You should also consider having a home inspection before and after renovation. A home inspector's report can help you have a smoother sale.
All that is left is to create a plan of action and get to work. Here is our list of repairs to make before listing your home that will help you increase its value and help you sell it quicker.
Paint your home
Even though you'll probably need to hire professionals to handle some of the repairs in your home, there are still plenty of DIY home design refreshers. Painting your home is one of them. It is not a huge investment, but it can make your home look new and refreshed.
Painting your home is an easy and cheap way to make it look new and refreshed.
To make your home appealing to as many buyers as possible, focus on using light and neutral colors. It's also an excellent way for your home to look brighter and give space some width.
If you have wallpaper in any room, it's good to take it off. Remember, you never know who will walk through the door, so the best way to go is to keep things simple. Bright colors and wallpaper are not something everyone likes and can turn off potential buyers.
Check your kitchen and bathrooms.
Your kitchen and bathrooms are most likely to get damaged due to having the most mechanical systems. They are also two rooms buyers tend to look at the most when searching for a perfect home.
Here's what to pay attention to in your kitchen and bathrooms:
Appliances - Make sure all your kitchen appliances are in working condition.
Cabinets - Make sure that all cabinets are in good shape in your kitchen and bathroom. Check if there are loose hinges and replace broken handles and knobs. If the paint is chipped or peeling, make sure to repaint them.
Faucets and sinks - It's crucial to ensure no leaks and that all drains are operating free and clear. Check the overflow drain, too, and make sure that it's working.
Showers and baths - Check your drains and ensure they're free of clogs. Thoroughly inspect the acrylic on the bathtub for any signs of pealing. If you find any, you should resurface or replace the tub. Fixtures, such as showerheads should also be checked and replaced if needed.
Fix damaged flooring
One of the most critical repairs to make before listing your home is to fix damaged flooring. A damaged floor is not just unpleasant to look at, but it can also be dangerous, especially if buyers have kids.
Fixing floors can be expensive and time-consuming.
Not only do you need to ensure there are no scratches or broken tiles, but you should also have your carpets deep cleaned, especially if you have pets. Depending on the type of floor you have and the type of repairs needed, it might be good to pay for new flooring.
There are cheap but good options, such as laminate or vinyl. However, if your budget allows you, consider upgrading to hardwood floors. They give a great return on investment, and they are a feature many buyers look for in a home, so they should help you sell your home quicker.
Replacing the floors can be a sizable renovation project, and if you keep them in your home, your furniture and other belongings are at risk of being damaged. Therefore, you need to protect your possessions and keep them safe until the repairs are completed. The best way to go is to rent a storage unit. Your items will be safely kept, and you won't have to worry about any potential damage.
Pay attention to the exterior.
It might come as a surprise, but several exterior projects offer a high payoff regarding resale value. Consequently, making sure your home's exterior is perfect might be even more important for your sale.
Thoroughly check your windows and doors. If you have room in your budget, consider upgrading them to more energy-efficient solutions. On the other hand, if they are in good condition, check the hardware and replace anything needed.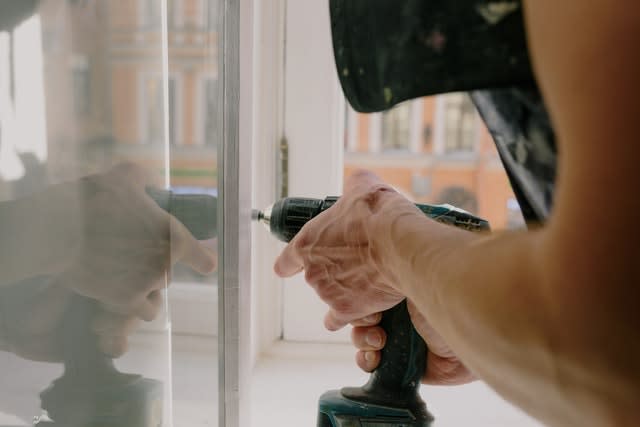 If your windows and doors are damaged, make sure to fix them or consider investing in new, energy-efficient
ones.
One of the most important things to check is your roof. If there are any broken or missing tiles, shingles, or ridge caps, replace them immediately. The roof protects your home from potential water damage, and issues with it can cause buyers to give up before they even check your entire home.
Also, don't forget to resolve any potential foundation issues. Contact a professional contractor immediately if you notice signs of sagging floors, horizontal cracks in the foundation, or any damage to the walls. Foundation issues can be severe and dangerous, requiring an instant reaction.
The bottom line
Now that you know which repairs to make before listing your home for sale roll up your sleeves and get to work. Even though the idea of repairs probably gives you headaches, it will surely pay off in the long run as you increase your home's value and attract more buyers.
Photos used:
https://www.pexels.com/photo/wood-road-street-building-8469940/
https://unsplash.com/photos/WEWTGkPUVT0
https://unsplash.com/photos/GDWmu0bFfS4
https://www.pexels.com/photo/crop-man-screwing-metal-detail-on-window-5691515/