After your experienced local real estate agent helps you find your perfect Bozeman home, it's time for the difficult part of the process - moving. If you are moving with a furry family member, things seem to get more stressful and complicated. However, the key is not allowing the stress to turn into panic and preparing in advance. To help you organize a smooth relocation process, we've gathered some helpful moving day tips for pet owners. We're confident they'll help you and your pet have a great moving adventure.
Ensure a Smooth Relocation by Following Our Moving Day Tips for Pet Owners
We don't want to lie to you - moving is stressful and often overwhelming, and it's rated among the top 10 most stressful life events. The fact that you are moving with your pet, especially if you are in for a long-distance relocation, only multiplies that stress.

Due to rapid change in both their environment and routine, moving can be really stressful for cats, and unfortunately, it's not much different for other pets.

However, there are ways to overcome this so that both you and your pet can have a stress-free day. Further in this article, we will reveal what they are.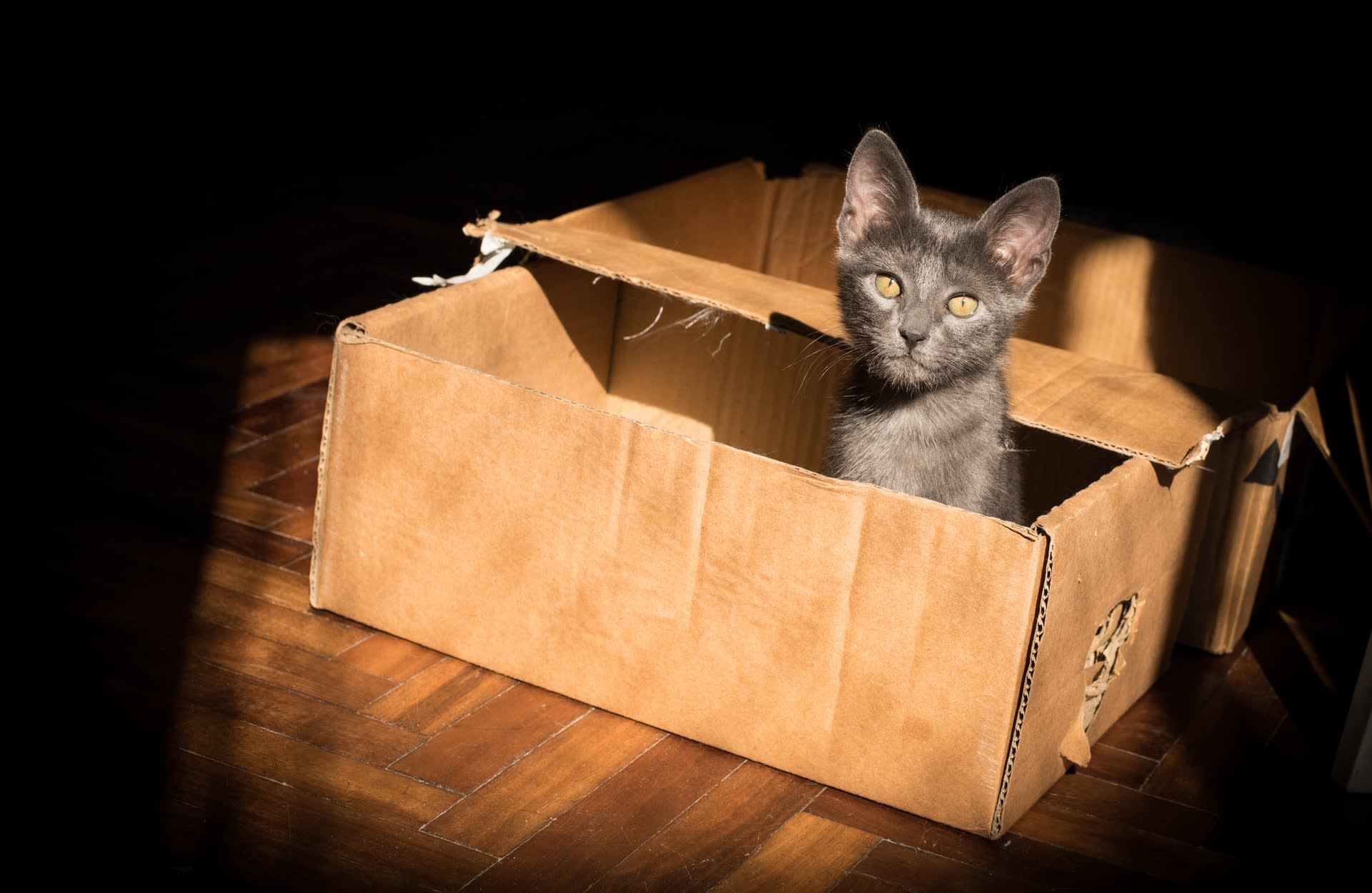 Plan Your Road Trip in Detail
If your pet hasn't spent much time in crates or cars, they'll likely have a hard time during your move. They'll inevitably end up giving you a hard time, too. To avoid this scenario, make sure to prepare and create a thorough plan.
So, in the weeks or even months leading up to your moving day, make sure to:
Take time to prepare your pet by gradually acclimating them to their crates or getting them used to your car.
If you're using a crate, the best way is to first place their food inside and open the crate. Your goal is for them to eventually eat their meals with the crate doors shut.
A good idea is to try carrying your pet around the house in their crate or taking short drives.
If you are moving somewhere close to your current home, visit the neighborhood with your pet. This way, their new surroundings won't really be new to them.
A couple of days before your move, make sure to prepare a bag of essentials for the moving day. Pack things such as food, water, medications, toys, leashes, kitty litter and scooper, and similar.
Make sure to inform movers what kind of animals and how many there are in your house.

In case you're still in the process of choosing a perfect neighborhood in Boseman, this will give you an excellent hard start and enough time to prepare your pet for this transition. Taking as much time as you can to go through these steps will make your moving day much more comfortable for both you and your furry family member.
Surviving the Moving Day
Now that you know how to prepare for the moving day, here are some extra moving day tips for pet owners. They will help you prepare for the unexpected and ensure you have a smooth relocation process.
Ensure Your Pets Have Collars With ID Tags on
Moves can often get chaotic and make your pets feel confused and even scared. As many new people are moving in and out of your place, this can make your pet panic and run out. If possible, the best option is to ask your friends or family members to pet-sit. You can deal with packing and helping movers load the van without worrying about the safety of your pet.

In case your pets have to stay with you during your moving day, make sure that they are wearing a collar with an ID with your current contact information. An even better option is to have your pet microchipped. That way, even in the case their collar is lost, they can be identified by any veterinarian.
How to Transport Your Pet?
Which transportation option you'll choose depends on the type of animal you have. For instance, small dogs, cats, rabbits, and other smaller animals are best kept in a secure pet carrier. Make sure it's well-ventilated, too.

Pets are our family members, so it's important we ensure they have comfortable and safe transport to their new home.

As moving can be especially stressful for dogs, it's not uncommon for them to get spooked and try to run away. So, if you have a larger breed, make sure it's leashed at all times. Keep in mind that you should never transport any pet in a storage area of a moving van or an open truck bed.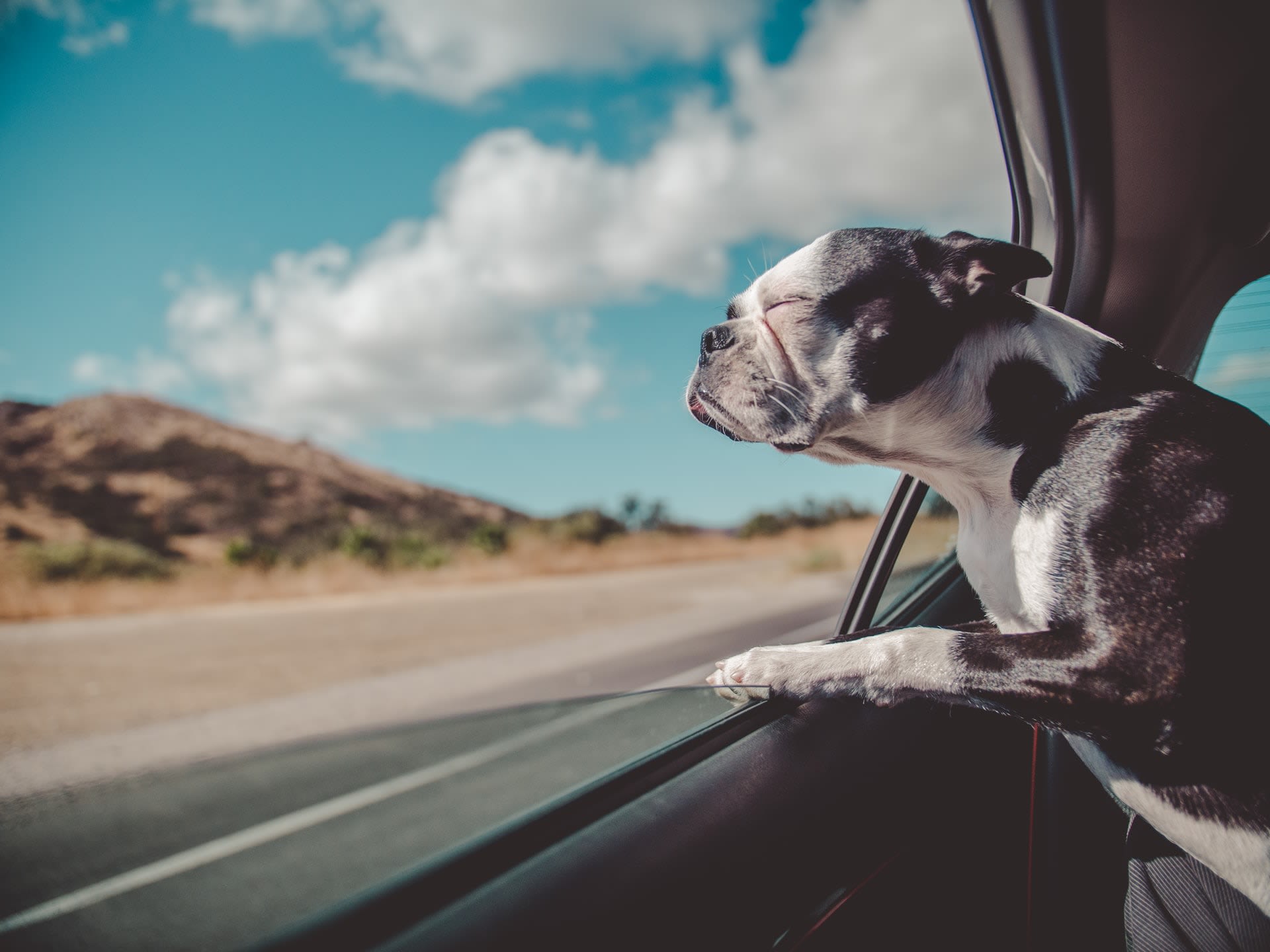 What Else to Have in Mind?
If your pet gets car sickness or anxiety from being in a moving vehicle, ask your veterinarian for advice. There could be medications they can recommend to help your pet have an easier relocation.

Also, if you're in for a long-distance move and plan on sleeping over, make sure to research pet-friendly hotels along your route. To be on the safe side, book your room well in advance. Make sure to plan on allowing for adequate potty breaks, water, and food for your furry buddy.
Help Your Pet Adjust
Always have in mind that moving might be even more stressful for your pet than you can imagine. Animals are creatures of routine, and anything that disturbs their daily habits can potentially cause them stress.

Caption: Some animals might need several months to start feeling comfortable and "at home" in your new place.

Alt-tag: A gray kitten in a brown cardboard moving box

So after you and your pets move into your new place, you need to make sure to help them feel at home and adjust to the new surroundings. For instance, dogs can have a hard time adjusting to a change. To help your dog adapt after the move, try to maintain their daily routine as much as possible.
The Bottom Line
We hope our moving day tips for pet owners help you have a smooth and successful relocation. Remember, the sooner you start preparing your pet for this change, the better they will accept it. In case you're still looking for a perfect home in Bozeman, get in touch with us and one of our experienced real estate agents will help you find a place you and your furry friend will love!