7 Things You Should Do After Buying a New Home
Finally, you've purchased your Montana dream home, and the time has come to move in. However, you
may be unsure of the best course of action now that everything has been completed. You need not be
concerned, however. We're here to tell you the seven things you should do after buying a new home to
ensure a smooth transition.
Things You Should Do After Buying a New Home
1. Hook Up Your Utilities
Before you can begin remodeling rooms or even bringing the moving boxes into your new home, one of the first things you should do after buying a new home is take care of your utilities: water and sewer, electricity, gas, and, of course, don't forget the internet. Since we live in such an interconnected world, it's hard to imagine being disconnected for a long time. Ideally, you have made arrangements for internet installation ahead of time. This way, you can organize your technician's visit close to your move-in date.
It would also help if you switched all the utility bills to your name. Call the providers to see what has to be done before transferring the accounts to your name. It is also critical to ensure that the previous homeowners have no outstanding payments or arrears to utility suppliers. It would help if you did this since it might complicate the account's smooth transfer. Also, remember that certain areas may ask you to pay for garbage and recycling collection.
2. Clean The Whole House Thoroughly
Sellers usually don't care about the house's condition after the sale is completed. As a result, chances are you will be greeted by a total mess when you arrive. This will, of course, depend on the situation. You may move into a house that is in good condition and only requires a broom sweep, or you may find yourself in a place that requires a thorough cleaning. If it's within your budget, you might also hire a cleaning service to accomplish this. Cleaning the kitchen and bathrooms is essential, but don't forget to check your house's gutters, backyard, vents, and cracks.

After buying your home, make sure it is spotless before moving in.
We should mention that if you waited an extended period between closing the deal and moving in, there is a chance that little critters could have made their home in your new house. If you believe the carpet needs a deeper cleaning, you may hire a professional carpet cleaner before moving in. Also, bear in mind that what needs cleaning isn't always obvious. For example, we recently had to disassemble our dryer to repair it, and we were astounded at how much dryer lint was stuck within.
3. Move All Your Furniture In
Now that you've completed all the necessary tasks and your new home is clean, it's time to move all your belongings in. We understand that all relocations can be stressful, especially if you're moving to Montana from an entirely different state. And with so much else to deal with, the last thing you need is trouble settling in. So, after buying a new home, we recommend looking into professional moving companies. You don't have to do this alone; with experts in your corner, you can quickly arrive without spending much money.
4. Make Sure You Are Secure
After all your belongings are in your new house, you need to ensure they stay there. There are two main things you should do to make sure your home is safe, and they are:
Changing your locks:

Since you don't know how many people have keys to your new home, changing your door locks is a good idea.
Reset the security codes: If you have an alarm system, remember to reset the security code. If the security box appears old, you can always buy and program a new one — they are relatively cheap nowadays.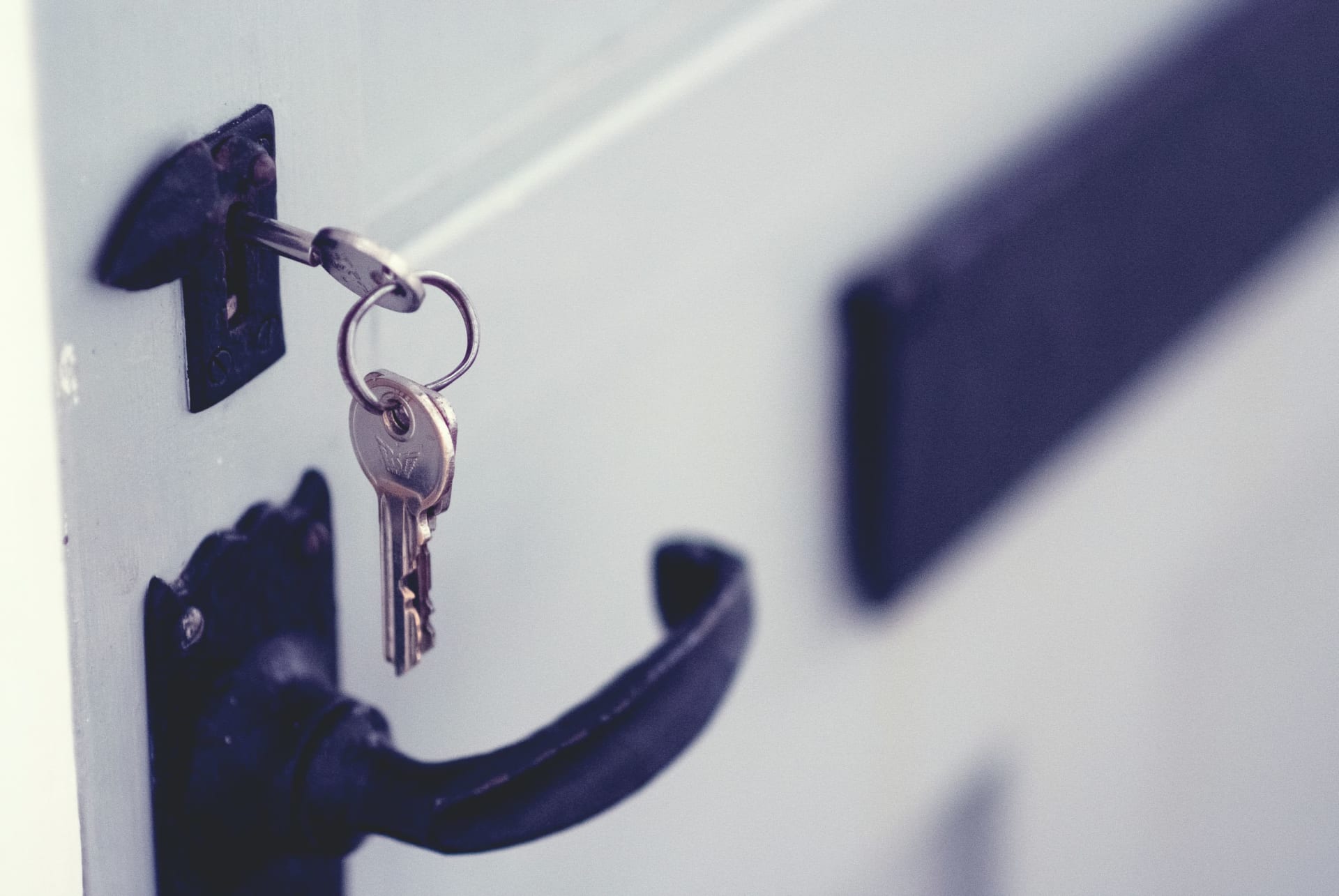 To make your home more secure, change all the door locks after moving in.
With that said, keeping your home safe does not simply imply keeping intruders out. There are many other, more minor things that you should consider if you want to keep your home as secure as possible. For instance, this includes checking for safety hazards such as asbestos, radon, lead, mold, carbon monoxide, etc.
5. Familiarize Yourself With Important Appliances Around The House
Everything about it will be brand new to you when you buy a new home. As a result, you must have a firm grasp of where everything is. It would help if you located the emergency shut-off switches and valves. You should also be aware of the location of the circuit breaker box. To make it easier to identify which circuit is for which room or appliance in your new home:
Give each of the circuits its label.

Make sure you have a copy of each appliance's manual on hand to know exactly how it all functions.

Keep your appliance and home system manuals and paperwork organized in a file cabinet or drawer. If the previous owners left no instructions for your new home's appliances, do a quick internet search. For ease of use, owners can often find owners' manuals for their appliances on the companies' websites.
6. Make A Maintenance Plan
After buying a new home, you most likely want to keep it in good shape for years to come. For this reason, you need to consider what needs to be done to maintain the house over time. This includes updating air filters, cleaning gutters, cleaning the carpet, and pressure washing the exterior. You can make this entire process much easier if you create a home maintenance plan. This plan should include the budget for these jobs and what maintenance work should be done each year. It would help if you aimed to save at least 1% of the home's purchase price for repairs each year. You can do it yourself if you are confident in your ability to do this work. However, if you want to make it easier, you can hire a professional to help.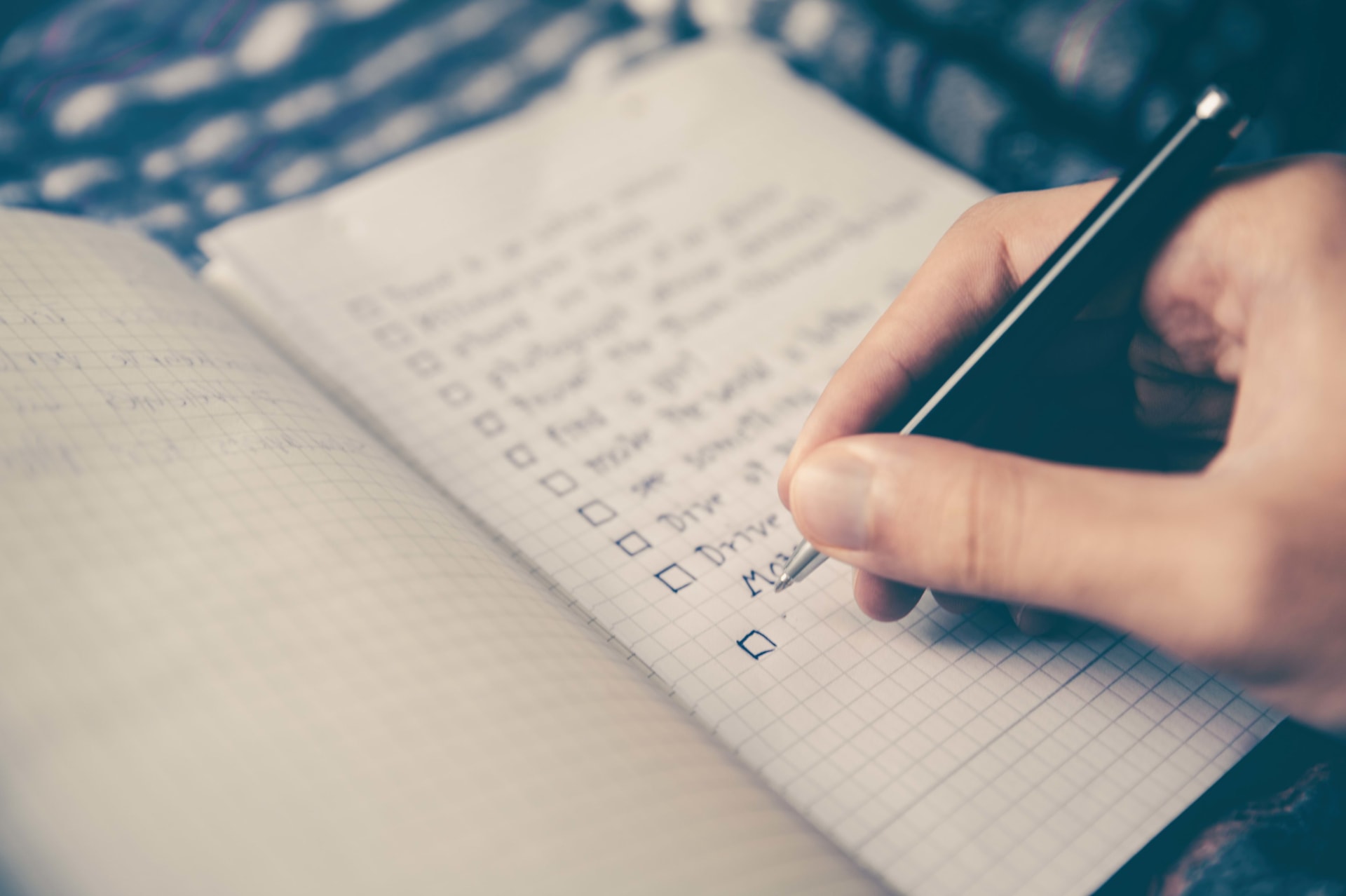 Create a maintenance checklist if you want your house to last a long time.
7. Keep Track of Documentation
Your documentation is the last on our list of the seven things you should do after buying a new home. You will sign a load of legal papers on closing day to finalize the sale. Additionally, you will receive copies of everything. It's critical to save this information since it will come in handy during tax season and if something terrible happens to the house itself. When it comes to taxes, however, homeownership provides some excellent chances for tax savings – and while your year-end mortgage statement may not show things paid at closing, you'll have the paperwork you need to claim them on your taxes.
If you have finally bought that house you wanted and don't know how to proceed, here are the seven things you should do after purchasing a new home.
Keyword: After buying a new home.
Images used:
https://unsplash.com/photos/7tkDoo2L_Eg
https://unsplash.com/photos/mrSuM73pmsw
https://unsplash.com/photos/RLw-UC03Gwc